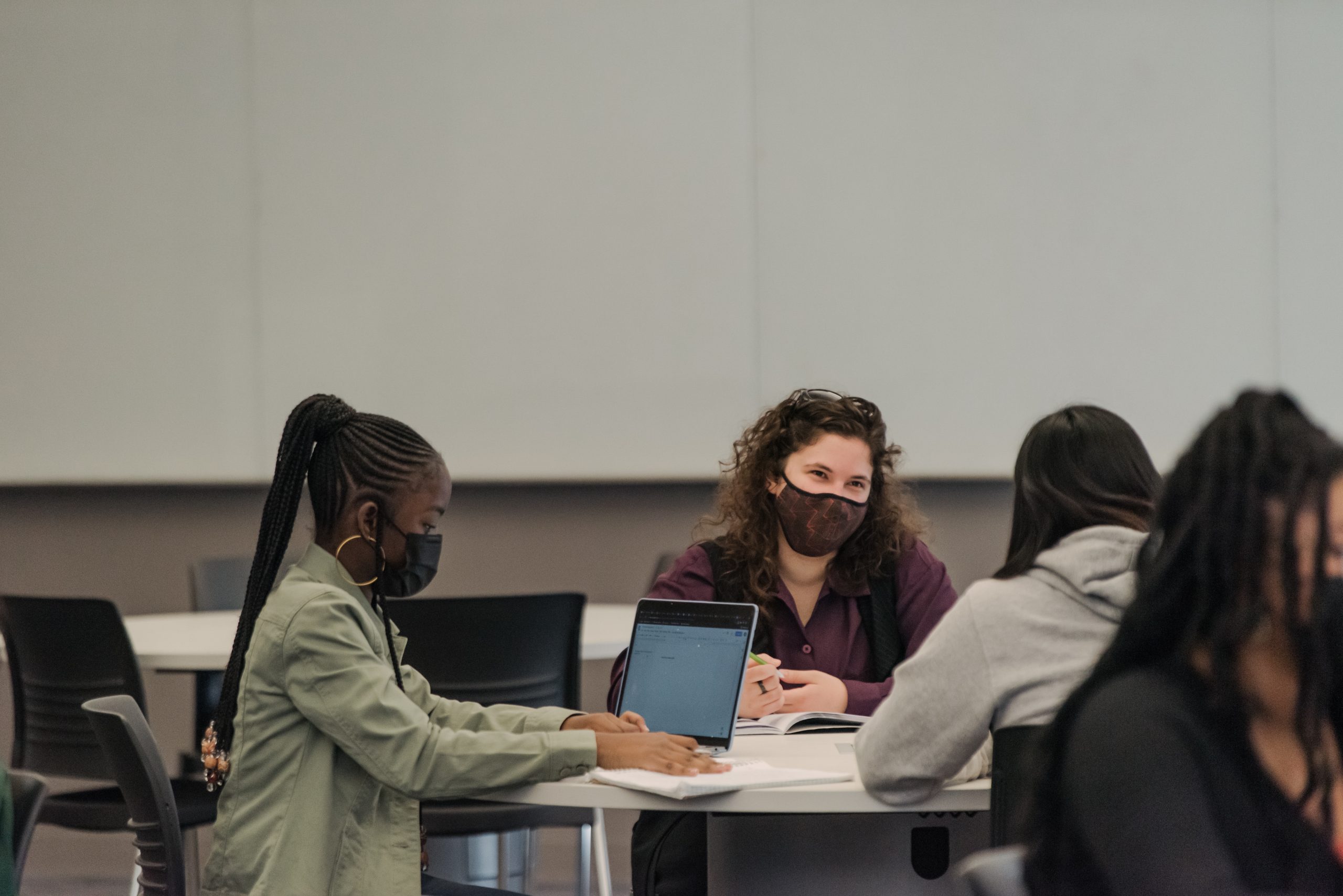 Virtual Scholar Selection Day
We are delighted that you will be joining us to interview for our prestigious scholars programs and learn more about our UMBC community.
Tips for Navigating Your Virtual Scholar Selection Day Experience
Review your invitation and the agenda for the day
All times listed are in ET
Test your technology and make sure that your audio and video are configured for Webex Meetings here
Use the links provided to join each session at the session start time
Pay particular attention to the sessions for the program that you are interviewing for
If prompted to enter a password enter UMBCevents
Get Help
Technical Support
Visit our technical support resource page or contact Kevin Mitchell, Manager of Enrollment Management Business Systems and Solutions, at 410-455-3879.
Event Support
Our admissions team is here throughout the day to answer any questions you may have. Contact us at 410-455-2292.
Welcome and Alumni Panel
9:30 a.m.
Your first stop at Scholar Selection Day! Join UMBC President Dr. Freeman Hrabowski for opening remarks. Then, hear from alumni from each of our scholars programs for a first-hand look at how the scholars' experience can lead to exciting opportunities at UMBC and beyond. Finally, feel what it means to be part of Retriever Nation by exploring your scholars swag before you officially start your day.
Speaker: Dr. Freeman Hrabowski, UMBC President
Moderator: Dale Bittinger, Assistant Vice Provost, Undergraduate Admissions, Orientation, and School Partnerships
Alumni Panelists: Evan Avila, Sondheim Public Affairs Scholar, US Securities and Exchange Commission; Jana Burns, Cyber Scholar, System Engineer, Northrup Grumman; Christie Finn, Linehan Artist Scholar, American Soprano, Stuttgarter Kollektiv für aktuelle Musik; Kavya Kavanakudy, CWIT Scholar, Software Engineer, Snap Inc.; Maria Packard, Sherman STEM Teacher Scholar, High School Math Teacher, Baltimore City Public Schools; Dr. Aaron Ralby, Humanities Scholar, CEO, Linguisticator
Choose One:
Scholars Program Overviews and Student Panels
10:20 a.m.
Hear from our scholars program directors and current scholars for an in-depth overview of their communities.
CWIT and Cyber Scholars Programs
Humanities Scholars Program
Linehan Artist Scholars Program
Sherman STEM Teacher Scholars Program
Sondheim Public Affairs Scholars Program
Mindfulness Moment
11:15 a.m.
Meet Chip, our campus comfort dog, and take care of yourself before your interview.
Lunch Break
11:45 a.m.
Take a break, relax, and get ready for your interview. If you have questions during this time, we're here for you.
Interviews and Q&A
12:30 – 3 p.m.
Interviews will begin at 12:30 p.m. Please refer to your email invitation for your interview time. At your assigned interview time, please visit the interview room for the scholars program that you are interviewing for below. Our admissions and financial aid staff members will be there to assist you and place you in your interview upon entry.
To understand more about the scholars' experience, we've provided a space where you can connect with current scholars any time during the afternoon. Simply click on the "Chat With…" button in your scholars program's block to connect with current scholars in the program.
CWIT and CYBER Scholars Programs
Humanities Scholars Program
Linehan Artist Scholars Program
Sherman STEM Teacher Scholars Program
Sondheim Public Affairs Scholars Program
Drop in Q&A
Questions? Whether you're a student, parent, family member, or advocate, drop in and let our admissions and financial aid and scholarships teams assist you!
Closing Remarks
On-demand after 1:30 p.m.
Once you finish with your interview, hear from our Director of Financial Aid and Scholarships about what you can expect after your interview and learn more about financial aid and scholarships.
Speaker: Andrea Cipolla, Director of Financial Aid and Scholarships