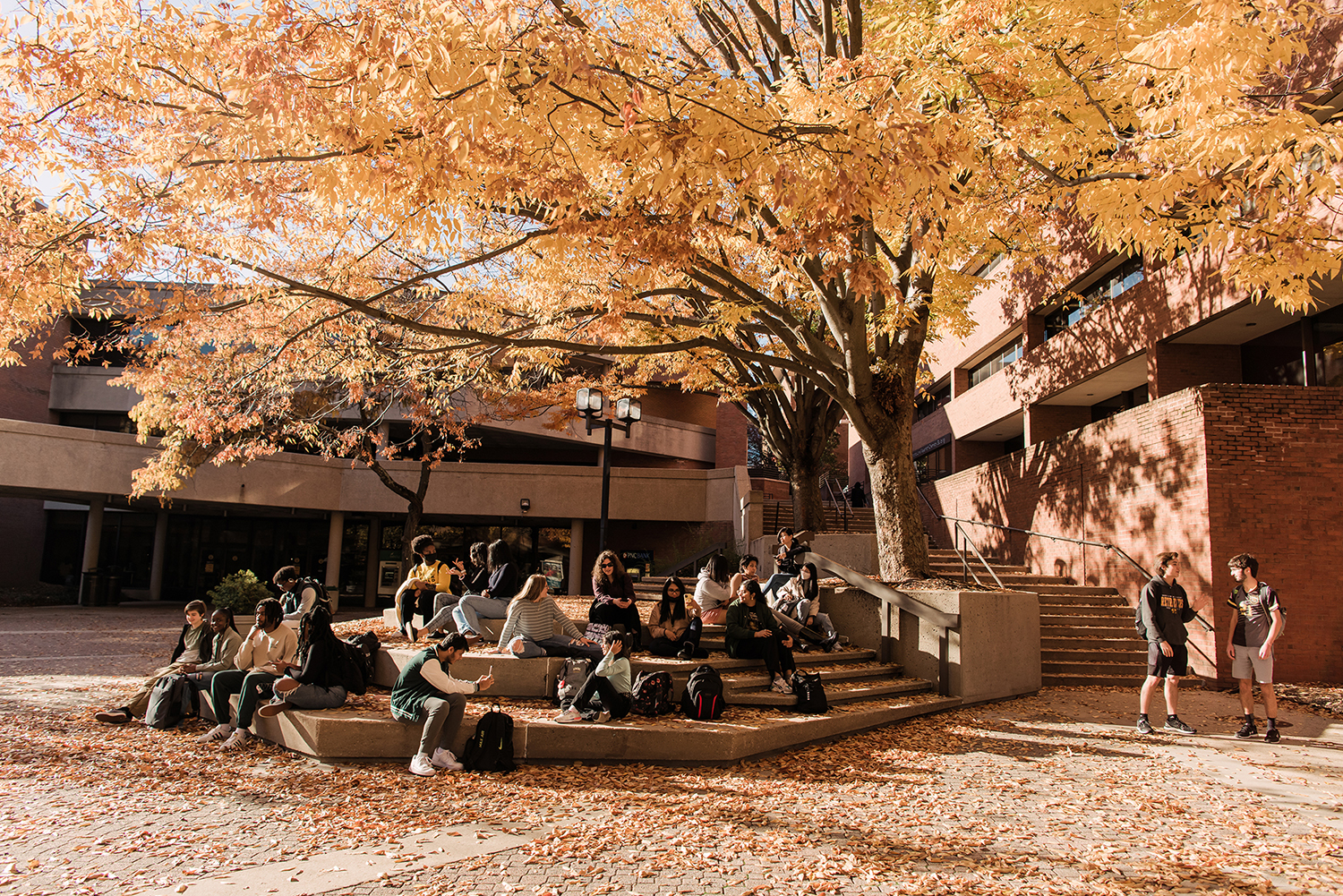 The Humanities Scholars
Explore every angle with a community of learners just like you–independent thinkers who are energized by our world's cultures.
About Our Program
The Humanities Scholars Program gives you the space to create, debate, and explore as you examine and analyze human cultural practices and products from a multitude of perspectives.
You're invited to join the Humanities Scholars, where you will:
Gain insights on a global level by studying abroad
Benefit from an engaged community of scholars dedicated to the humanities
Receive strong support for learning, research, and civic engagement
Pursue critical thinking in two seminar-style interdisciplinary classes
Live with other students who share your interests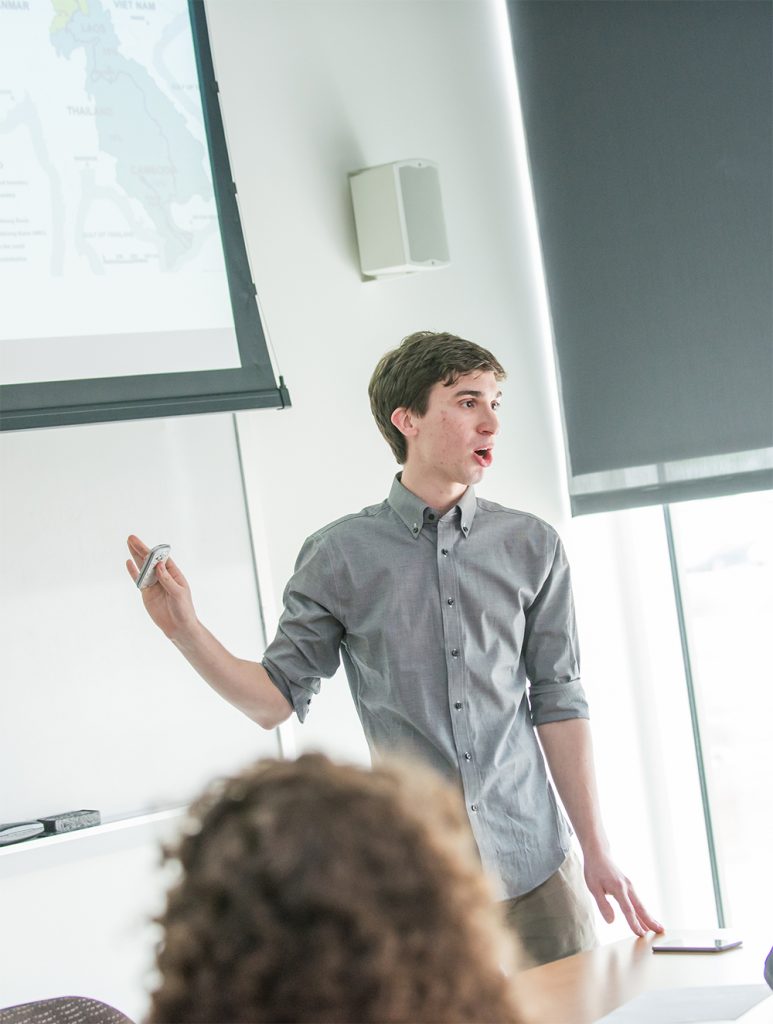 Eligibility and Support
Am I Eligible For the Program?
Our program is open to first-year students who will major in the Humanities, such as Africana Studies, Anthropology, English, Gender, Women's + Sexuality Studies, Global Studies, History, Media & Communication Studies, and more.
How We Support Our Scholars
$5,000 / $10,000 / $15,000
Per academic year for in-state students
$10,000 / $15,000 / $22,000
Per academic year for out-of-state students
The Humanities Scholars Program provides four-year awards, which often cover the greater part of the cost of attendance at UMBC.
Scholars Programs
First-Year Priority Application Due
The deadlines above are for application and admission to this scholars program only.
We strongly recommend submitting your application to UMBC by the Early Action or Priority deadline.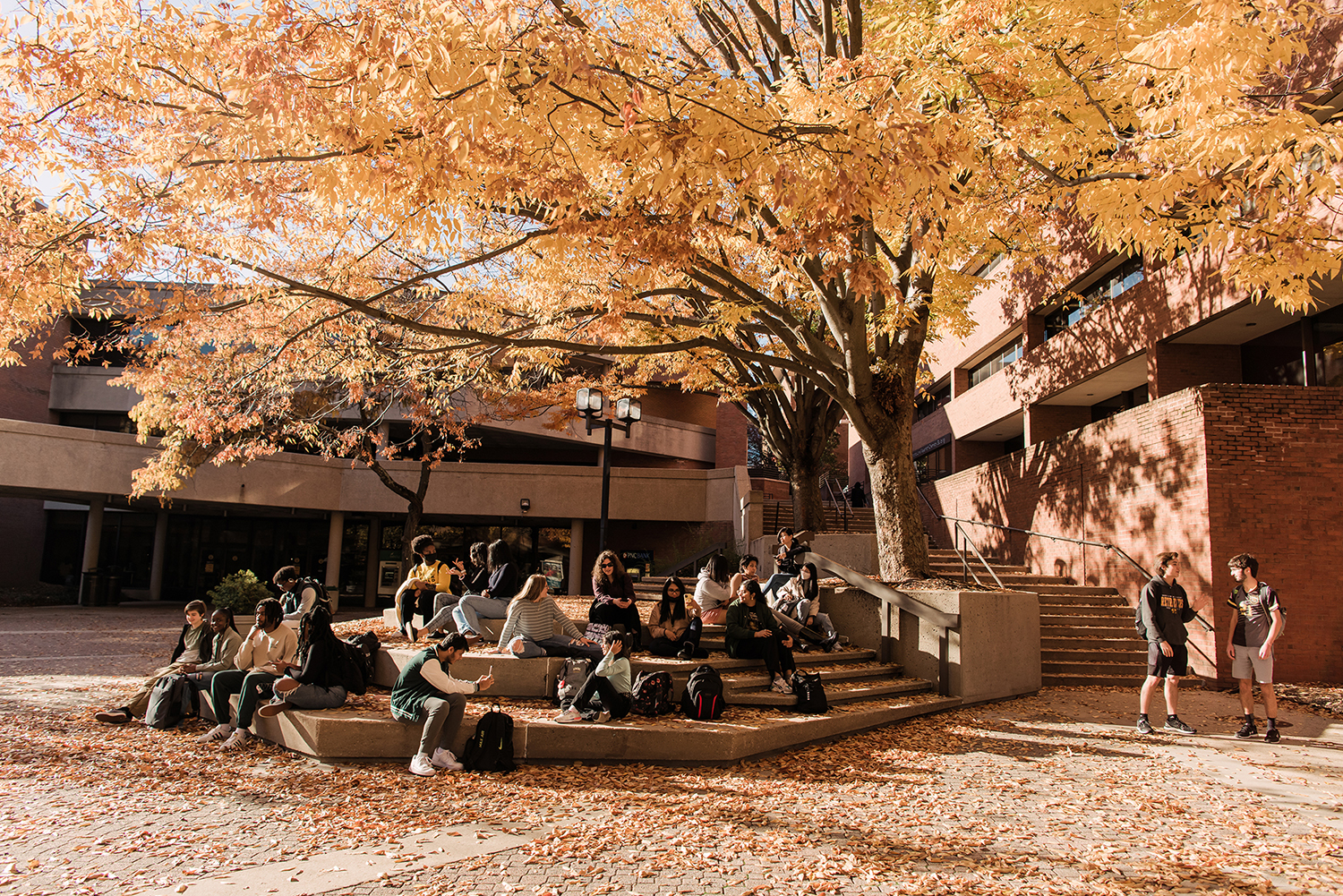 Understanding the Humanities
To study the humanities is, quite literally, to study humans. We explore and analyze people, the way they experience the world, and the systems they build.
As a scholar of the humanities, you'll begin where the hard sciences end, diving into the big questions that challenge us all and look for ways to answer them through history, literature, language, law, and philosophy. You'll walk away from our program able to think critically and synthesize information in the service of bettering our society and the wider world.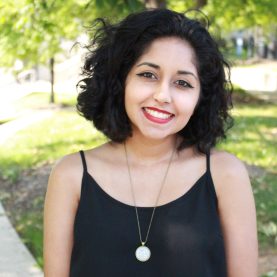 "My thoughts on the Humanities Program are that it's extremely underrated and I would really encourage anyone who is considering applying because they would get to be involved not only with a great group of students but also with an incredible faculty and staff that are invested in the students' learning."
~Harini Narayan '21, Modern Languages, Linguistics, and Intercultural Communication and Asian Studies