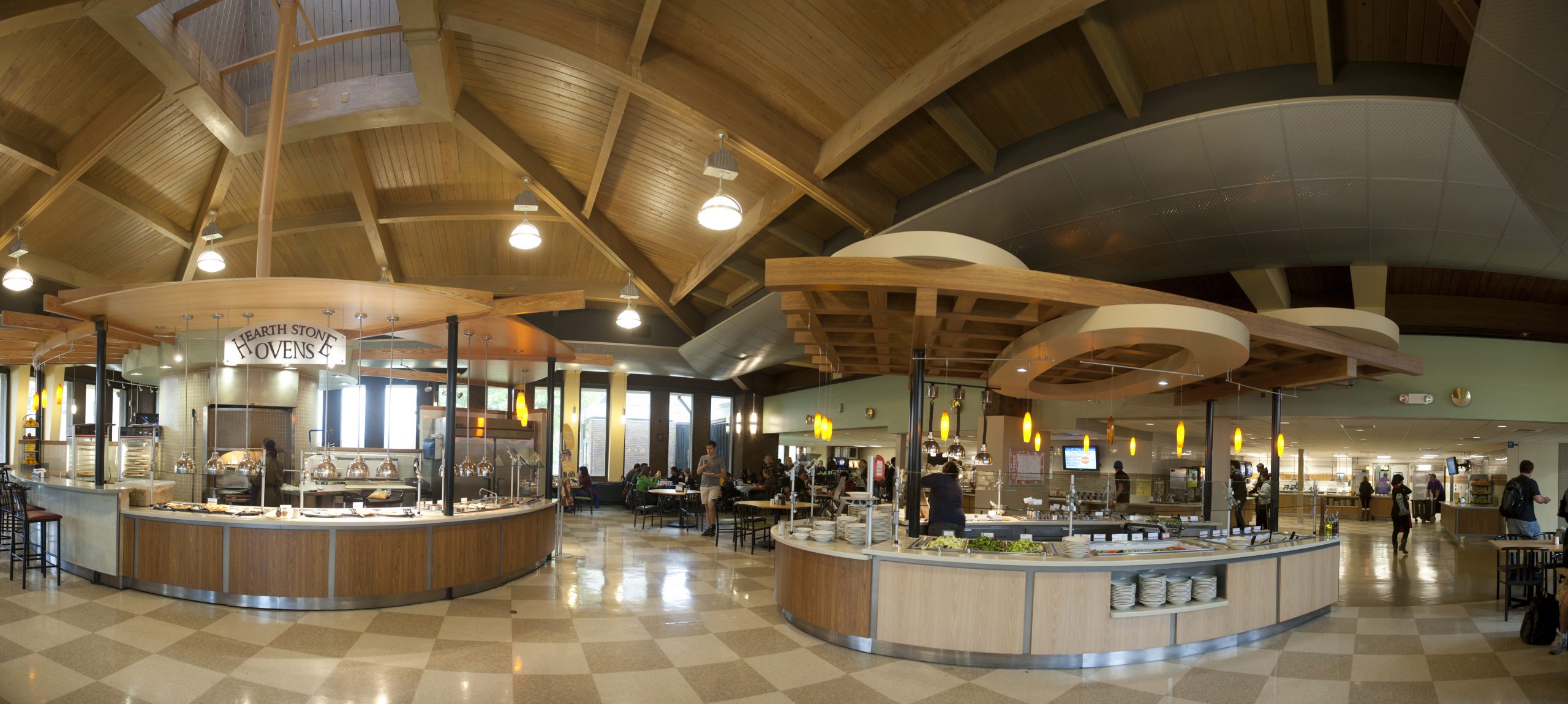 Where You'll Eat
With cuisines from around the world to standard fare like wood-fired pizza, salads, and burgers hot off the grill, a variety of food can be found all around campus. And when you are looking for a change of scenery, you can explore dozens of restaurants near campus.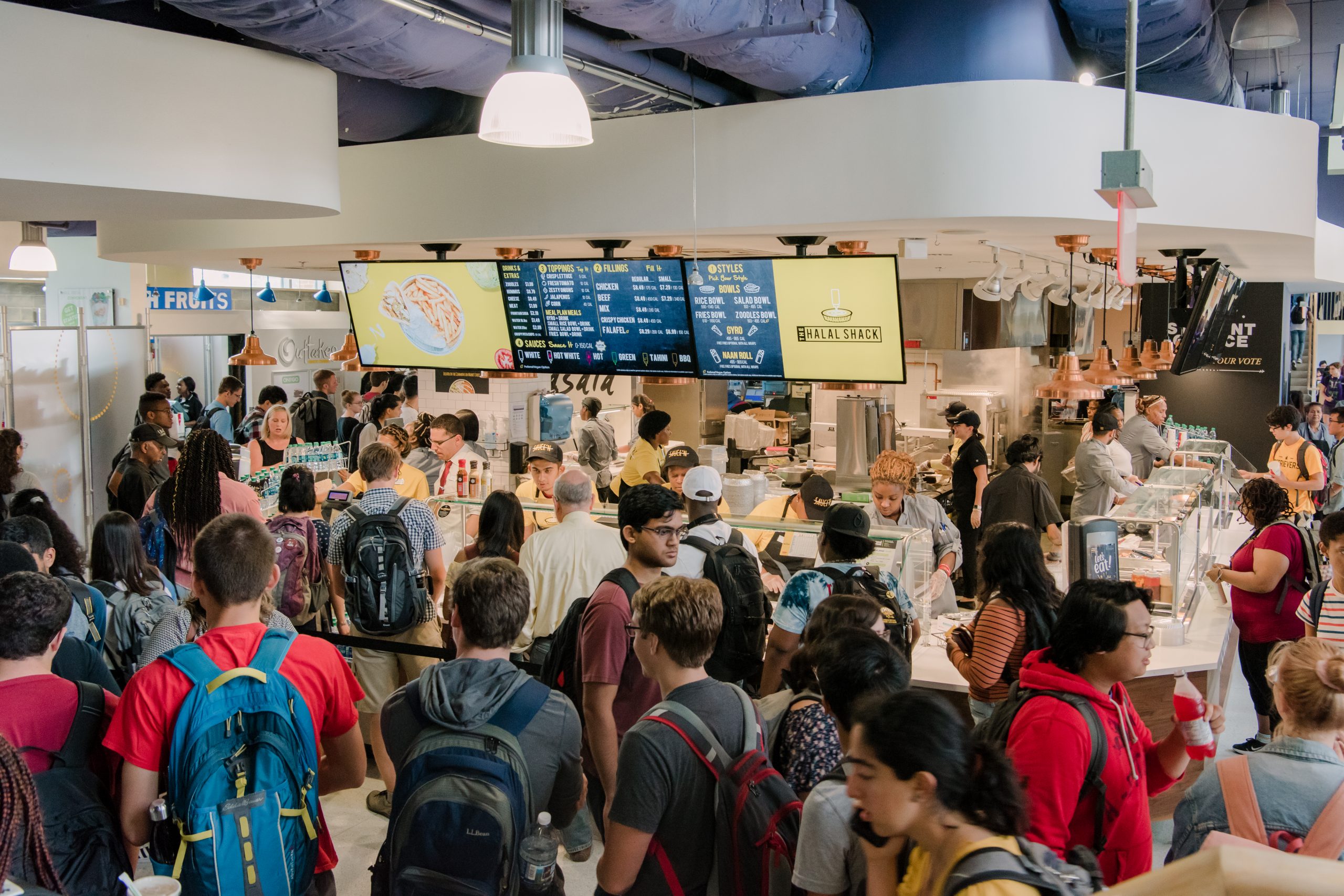 Tasty Spots on Campus
From our True Grit's Dining Hall to individual vendors located throughout campus, you'll have access to a wide variety of cuisine to match your diet, cravings, and schedule.
All Your Faves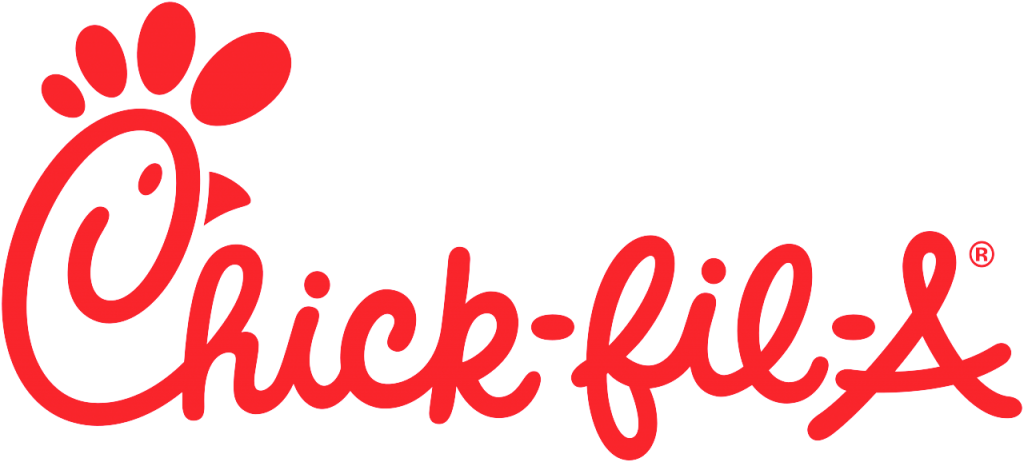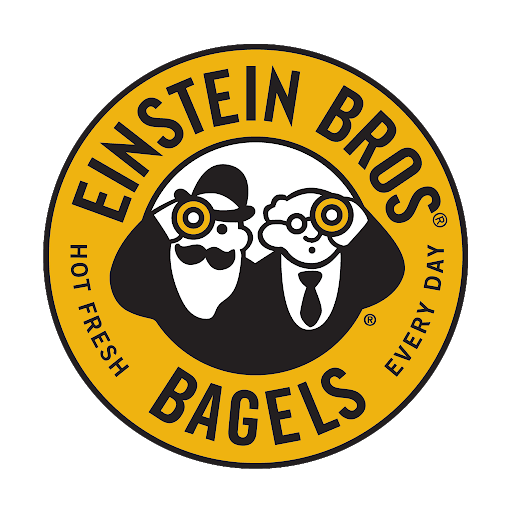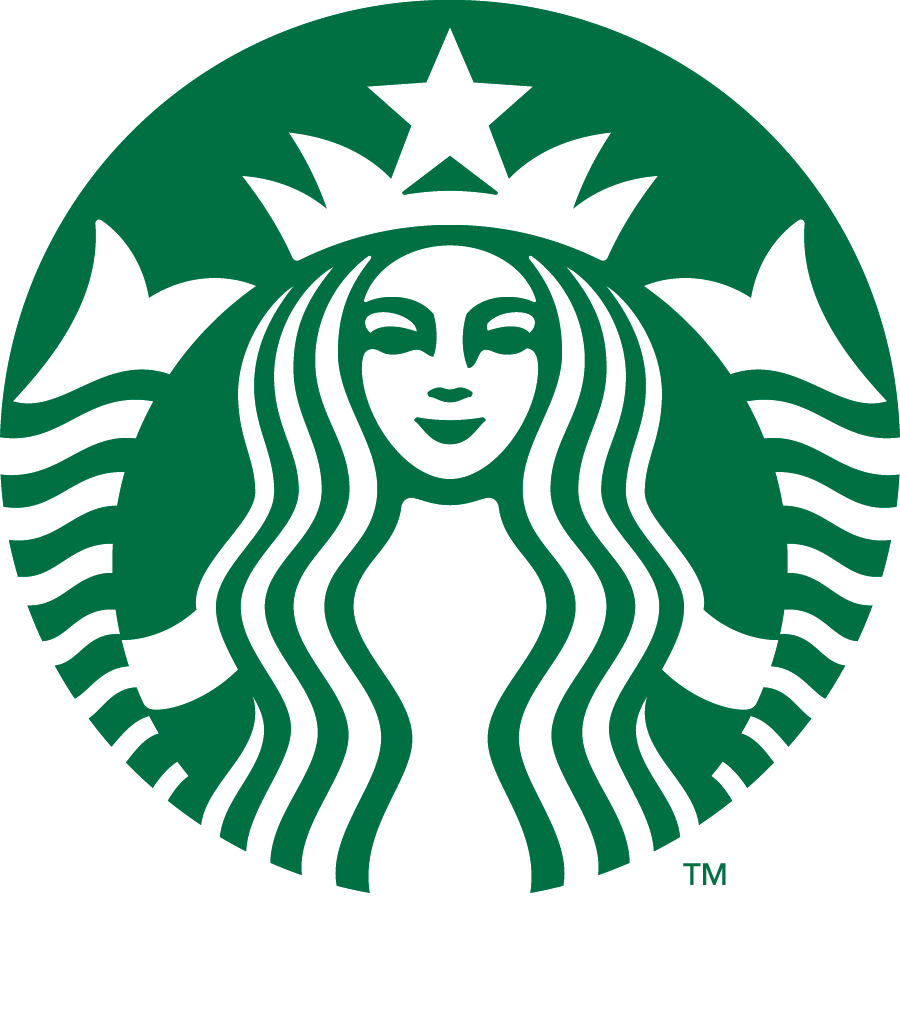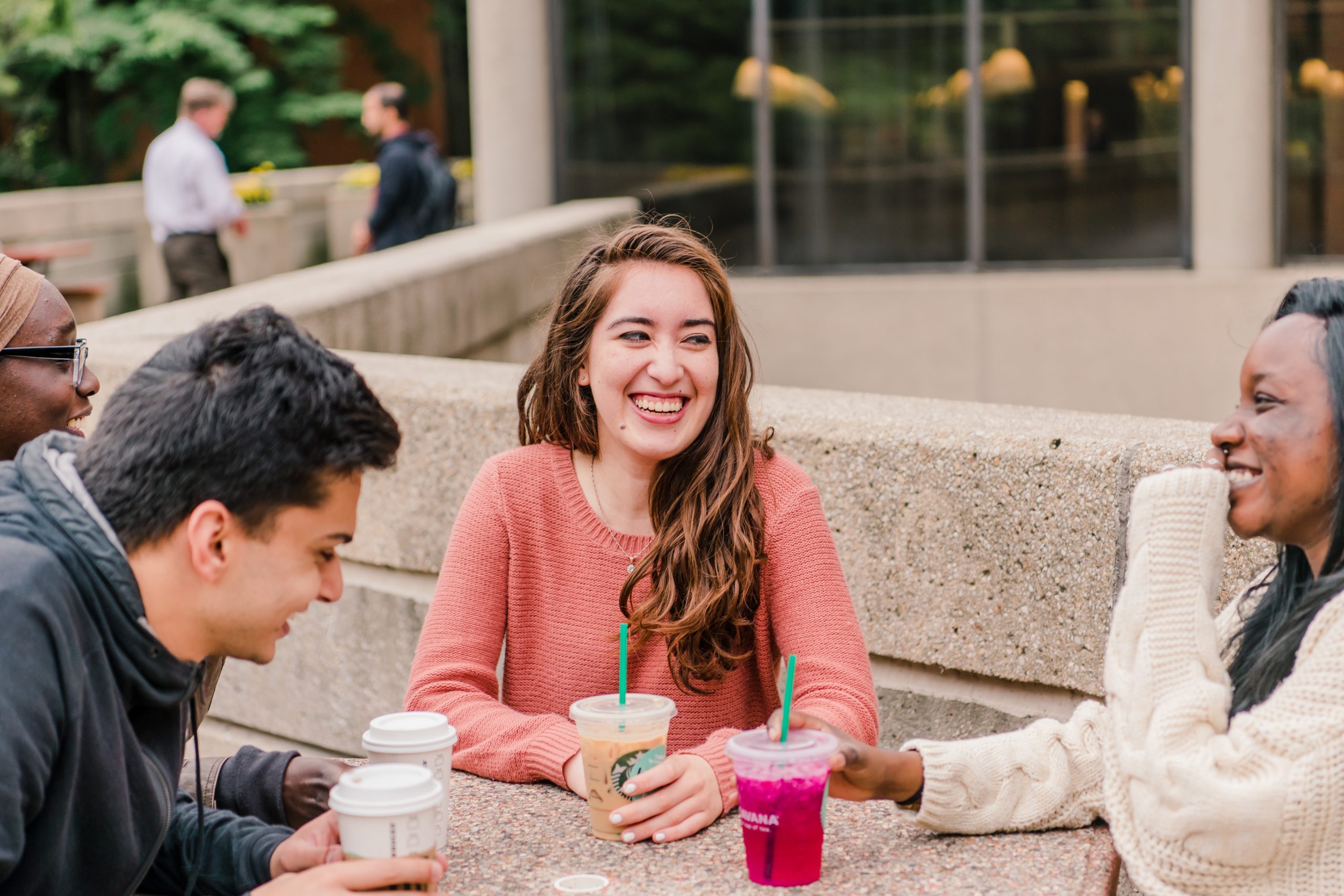 Flexible Meal Plans for Everyone
We have meal plans for our entire community: residential students, commuter students, and faculty and staff.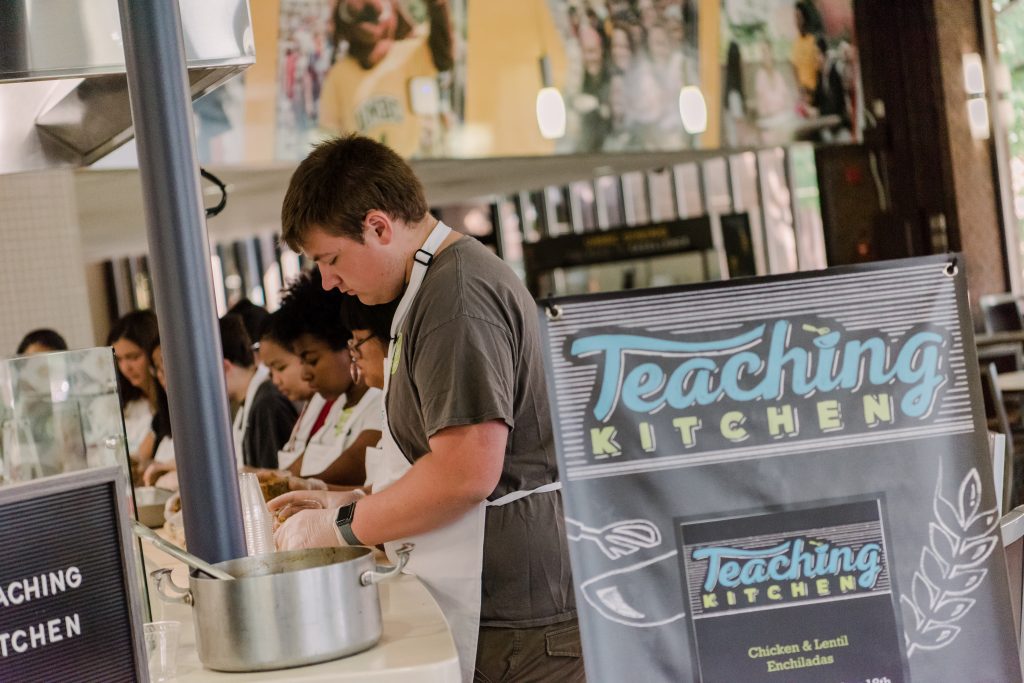 And no matter your dietary restrictions, you'll find something tasty and healthy to eat on campus:
Beyond the Basics
Get to Know the Local Spots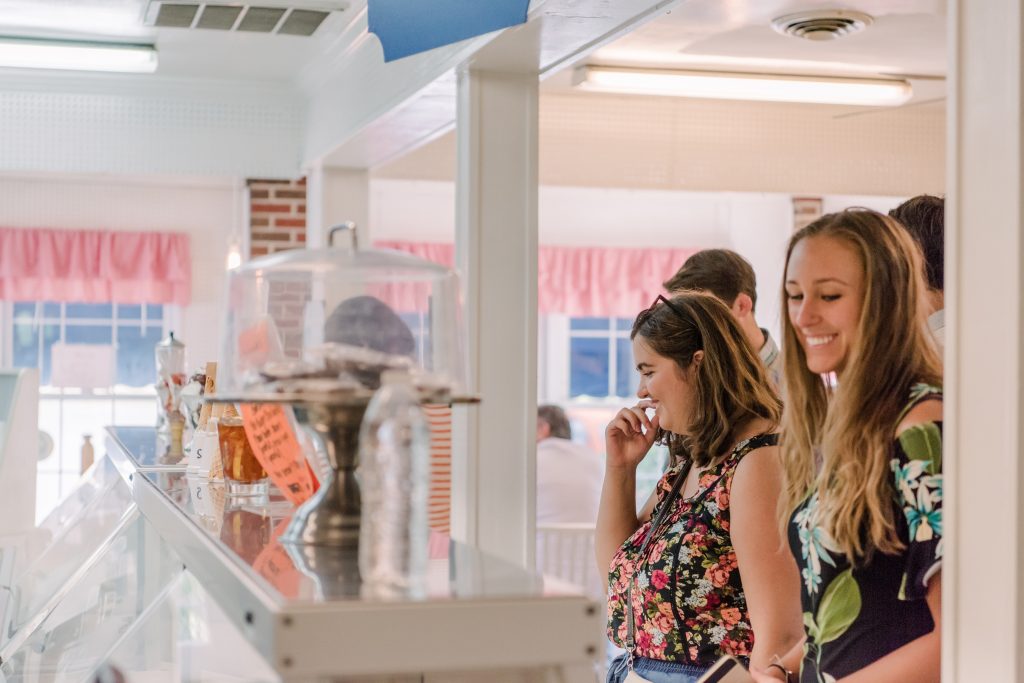 Feeling like ice cream? How about Hawaiian fare? There are more than 35 restaurants to discover in nearby Catonsville and Arbutus–and you can get there for free with our bike share program or UMBC Transit.
Where Coffee Meets Community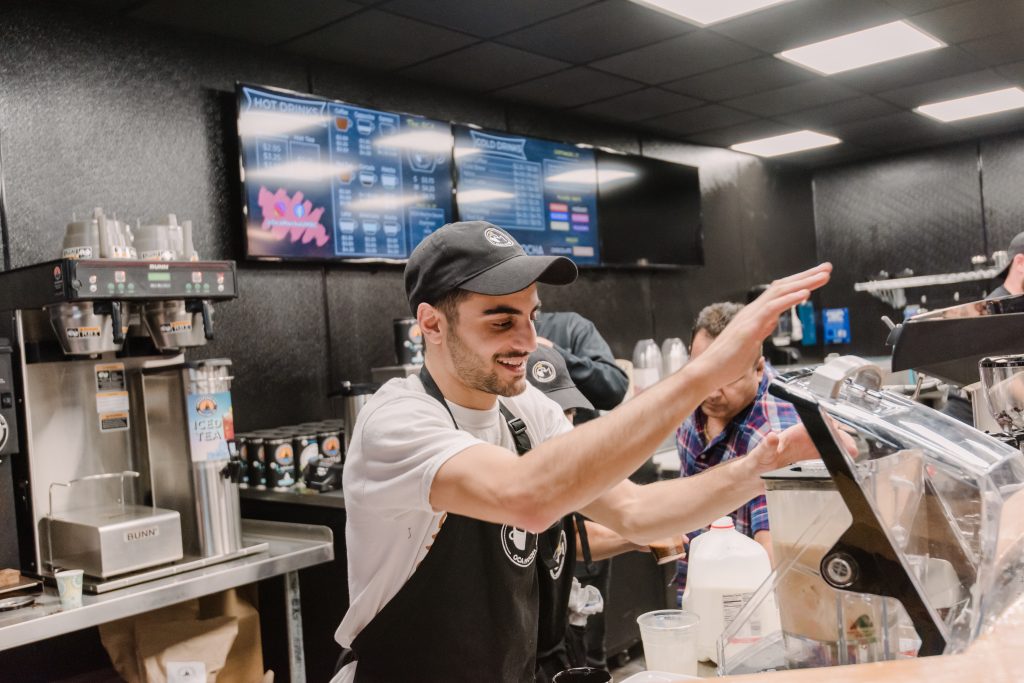 OCA Mocha is a coffee shop and community gathering space started by UMBC students (now alumni) in downtown Arbutus, less than a mile from campus.
Learn How To Cook
Interested in whipping up your own tasty snacks and meals? We'll help you figure it out in our teaching kitchen.