First-Year Admission to UMBC
If you have or are currently earning your high school diploma or GED but have not earned college credits AFTER earning your diploma or GED, you should apply to UMBC as a first-year student.
Are you also an international student?
If you are an international student, your first-year application will involve some additional steps.
How We Evaluate Your Application
We weigh a number of factors in making admissions decisions. In addition to grade point average and optional standardized test scores, the strength of your curriculum, class rank, and other achievements as well as your essay will be considered. We expect applicants to have completed a strong college preparatory program of study from an accredited high school.
First Year Class Profile
Total First-Year Enrollment: 2,144
Average GPA: 3.96
Average SAT Score: 1303 (2-part)
Average ACT Composite Score: 25.7
47% Women / 53% Men
Are You Homeschooled?
UMBC welcomes home-schooled applicants. In addition to the above admissions materials, home-schooled applicants should submit curriculum vitae describing course content, instructional materials, and an evaluation of the student's work.
Want to Know if you Have Advanced Standing?
We award credit to students who have completed the Advanced Placement (AP), College Level Examination Program (CLEP), or International Baccalaureate (IB) courses and who score well on those respective tests. Visit the Undergraduate Catalog to find a guide on how credit is awarded based on exam scores.
If you have taken college courses at an accredited institution while in high school you may receive credit toward your UMBC degree but should still apply as a first-year student.
Our Required Minimum Program of Study
Successful applicants will have a strong college preparatory program of study that includes:
English
4 Years
Social Science/
History
3 Years
Language other than English
2 Years
Science
3 Years
Mathematics*
4 Years
*Your mathematics program of study should include Algebra I, Geometry, and Algebra II. Additionally, you are expected to be enrolled in an eligible mathematics course in your senior year of high school study.
Interested in Concurrent Enrollment?
Academically strong students who wish to enroll part time while still attending high school may apply for concurrent enrollment. Successful applicants will present an academic profile comparable to that of our average admitted first-year student.
Upcoming Application Deadlines
First-Year
Fall Enrollment Application Deadlines
Early Action Admission to UMBC
Honors College Priority Admission
Regular Decision Admission to UMBC
Honors College Regular Admission
Spring Enrollment Application Deadlines
Priority Admission to UMBC
Honors College Priority Admission
Regular Admission to UMBC Honors College Regular Admission
---
Counselor Spotlight
We're here to help, no matter where you are in your college search.
Our team of counselors can guide you through questions about what to study, what it's like to be a Retriever, and even the basics of financing your education. Explore our list of counselors below and find the person who works with students from your area, whether that's Prince George's County, Maryland; Arizona; or across the globe.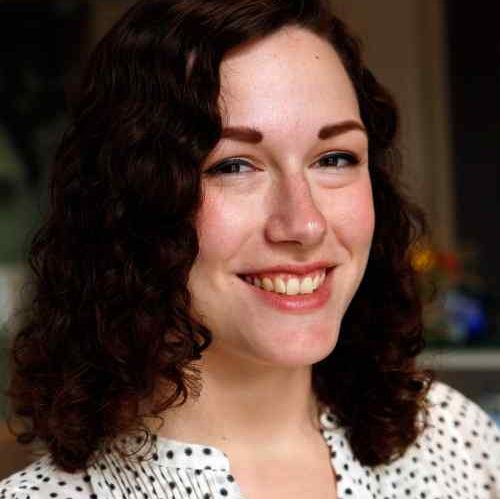 Hana Albrecht
Senior Visual and Performing Arts Admissions Counselor