If you have or are currently earning your high school/secondary school diploma or equivalent but have not earned college credits at the university level AFTER earning your diploma, you should apply to UMBC as a first-year student.
Not sure if you should apply as an international student?
You're an international student if you will need a non-immigrant visa to study and live in the United States.
2021 First-Year Class Profile
Total First-Year Enrollment: 2,052
Average Weighted GPA: 3.97
Optional Average SAT Score: 1316
Are You Application-Ready?
How We Evaluate Your Application
We weigh a number of factors in making admission decisions. In addition to grade point average and test results, the strength of your curriculum, class rank, and other achievements as well as your essay will be considered. We expect applicants to have completed a strong college preparatory program of study from an accredited high school/secondary school.
Minimum Program of Study
These classes will best prepare applicants for study at UMBC:
English
4 Years
Social Science and History
3 Years
Language Other than English
2 Years
Science
3 Years
Math*
4 Years
*Your mathematics program of study should include Algebra I, Geometry, and Algebra II.
Everything You Need to Know About How to Apply
Complete the Common App
Your first stop is the Common App. Please be sure to complete it in its entirety.
Applying to the Honors College? Be sure to answer "Yes" to the Honors College question located in the Academics Section of the Member Screen and complete the additional required writing supplement.
Complete the "Required Application Questions" section in your myUMBC account.
Be sure to plan and write your essay. This helps us get to know you.
Pay your $75 non-refundable application fee and make sure that there are green "complete" check marks under the application in your "My Colleges" dashboard under UMBC, and then hit "submit"!
Check out this guide from the Common App on how to prepare for your application.
Request Supporting Documents
As you prepare to submit your Common App, there are some additional items you'll want to gather.
Official Transcript
Required
Request an official transcript from your high school. Counselors may send us your transcripts electronically through the Common App School Report or they may mail a transcript to our office.
*If you have also earned college credits that you are interested in transferring to UMBC, you will need to submit those transcripts.
International Transcripts
Required
If you have attended a postsecondary institution, such as a college or university, outside the United States, submit course by course credentials evaluated through one of the following evaluation services.
Documents in languages other than English must be accompanied by a certified English translation.
Accepted Evaluation Services
Submit Evidence of Official English Proficiency
Required
International students are required to verify English proficiency unless meeting requirements for a qualified exception. Test results should be submitted electronically to UMBC. Here are the recommended score/grade levels for admission:
Recommended Score/Grade Levels for Admission
Cambridge English Qualification: Cambridge B2 First, C1 Advanced or C2 Proficiency 176
English composition at a U.S. College/University: grade of C or better
Standardized Test Scores
Optional
If you graduated high school in the U.S. within the past three years, you may have the appropriate testing agency send us your results from the SAT I or the ACT.
The UMBC College Board code is 5835, and UMBC's ACT code is 175.
Letters of Recommendation
Optional
You can designate up to two recommenders through the Common App–recommenders then submit their letters through the Common App.
Your letters of recommendation will be reviewed in the order they are received.
Complete Application Requirements for Scholars Programs and Visual and Performing Arts Majors (optional)
Applying to a Scholars Program or as a Visual or Performing Arts major? Be sure to research additional requirements and deadlines specific to the programs of interest to you.
Upcoming Application Deadlines
First-Year
Fall Enrollment Application Deadlines
Early Action Admission to UMBC
Honors College Priority Admission
Regular Decision Admission to UMBC
Honors College Regular Admission
Spring Enrollment Application Deadlines
Priority Admission to UMBC
Honors College Priority Admission
Regular Admission to UMBC Honors College Regular Admission
Sending Something via Mail?
All supporting documents not submitted electronically can be sent to our office at:

UMBC Office of Undergraduate Admissions and Orientation
1000 Hilltop Circle
Baltimore, MD 21250
Counselor Spotlight
We're here to help, no matter where you are in your college search.
Our team of counselors can guide you through questions about what to study, what it's like to be a Retriever, and even the basics of financing your education. Explore our list of counselors below and find the person who works with students from your area, whether that's Prince George's County, Maryland; Arizona; or across the globe.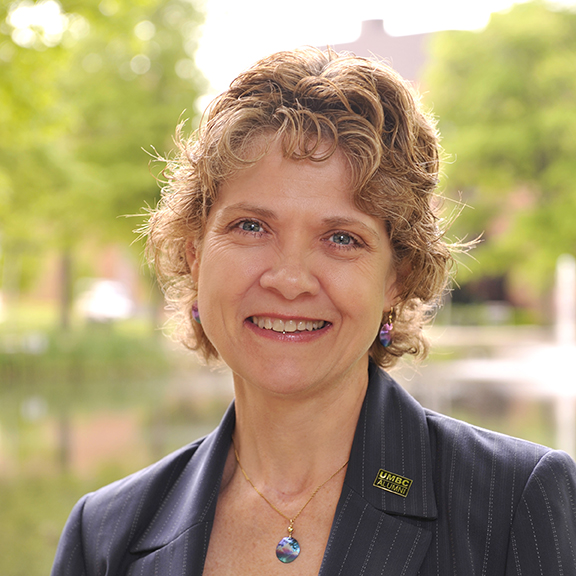 Lori Smith-Watson
Assistant Director, International